Hosted by:
If you have any questions about registration, please email or call Darcus Breneman at dbreneman@fbvirginia.com or 540-678-2718.
---
We will show you how to:
Manage risks by developing policies for child protection, building security & leadership oversight
Support your ministry efforts with solid financial & administrative systems
Get the most out of your banking through new technology
---
Wednesday, April 3rd
11:30 a.m.- 1:00 p.m.
YHB Training Center
302 S Loudoun St
Winchester, VA
Free Catered Lunch | Qualifies for 2 Hours of CPE if needed
---
Topics
The Four "Trapdoors" That Will Close Your Ministry
With ever-increasing threats against churches, from both inside and outside, pastors and volunteer leaders must be "as wise as serpents and as gentle as doves" in developing internal policies and procedures and establishing a good governance structure. Today, there are three major operational areas where churches should develop (and follow) written policies in order to reduce the potential risk of lawsuits that could close the church's doors. Those areas are:
safety and security;
child protection; and
potential integration of registered sex offenders.
---
In addition to these policies, a church, whether incorporated or unincorporated, must also establish a clear governance structure which outlines the duties and responsibilities of the members and leadership within the church. Ambiguous governance structures increase the likelihood that a court will have to sort out any internal disputes, which is an expensive and risky proposition.
Presented by Justin Coleman, ESQ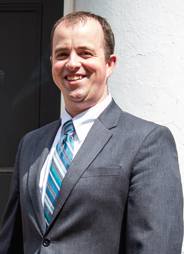 ---
New Accounting Standards and Implications of Changes in Law
Implementation of the new not-for-profit financial statement standards is here! Join us as we provide an update on the standards and examples of how your organization's financials will be affected.  Attendees will also learn more about the nonprofit employee parking tax which applies to all not-for-profits, including churches.
Presented by Olivia Hutton, CPA
---
Getting the Most out of Your Banking
Learn how to leverage technology to create efficiencies in your operations.   Gain knowledge to understand the benefits of utilizing banking services to facilitate easier financial transactions.  Attendees will learn about the treasury management products available to their respective not-for-profit, including churches.
Presented by Darcus Breneman
---